CCHU9005 Food and Values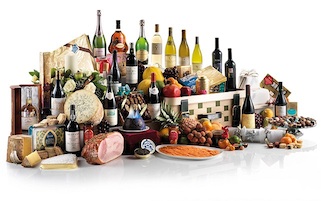 General information
Timetable and location: HKU official common core web site

Wed 14:00-15:55 section 1 : LE4
Sat 10:30-12:25 section 2: LE8

There is no single course text. See the links below for readings. Required readings are marked with [*].
Tutorials will begin after Chinese New Year. Details here.
Q&A can be posted to the course WebCT site Facebook.
Tutors - Irwin Chan (email: irwinchan10@gmail.com ), Derek Lam (email: vogel.derek@gmail.com). Email them first if you have questions.
This site is under development.
Announcements
[3 May] Some of you might notice that turnitin will say that your portfolio submission is late if you submitted after 5pm on the due date. This is an error and you will not be penalized if you submitted before 8pm according to the deadline of this web site.
[27 Apr] Foodfest bake sale has collected $1000 for Red Cross and $460 for unicef. The receipts are here and here.
[25 Apr] The first set of exam questions has been posted. More to come.
[25 Apr] This page lists the links to all website projects: https://sites.google.com/site/foodandvalues/
[11 Apr] The poster for foodfest is here (pdf)! You can print it out to help advertise or email to your friends. If the photo does not show up on your pdf file use this jpeg file instead.
[7 Apr] The final exam is probably on 12 May 2011. To be confirmed.
[30 Mar] If you have left something in the classroom on 30 Mar please see Loletta in the Philosophy Dept Office and give her some details about the item to prove that it is yours.
[11 Mar] Details of the group project have been announced (see below). You should have received an email from your tutor telling you which group you have been assigned to. If not please contact your tutor immediately.
[1 Mar] Reminder - No lectures over reading week.
[25 Feb] A student asked about citation for the essay assignment. If you do need to cite something, use the APA system.
[21 Feb] New tutorial discussion questions posted. Check the page regularly.
[18 Feb] Video of guest lecture is now online. Please see webct site for password.
[13 Tue] The Saturday lecture on 19 Feb is canceled. A video recording of the guest lecture will be posted online later when processing has been finished.
[2 Tue] Details of essay assignment have been posted. Note that you should now submit the value statement as part of this essay rather than the portfolio.
[19 Jan] Tutorial signup has started.
[14 Jan] Please use WebCT for discussion and posting questions instead of Facebook.
Course schedule
Introduction - Philosophy of food: what and why? powerpoint file
Food, values and identity - We are what we eat? Is morality objective? ppt
Animal rights - Is it wrong to eat meat? ppt
Technology and food? - The pros and cons of GMO ppt
(g) Environment and the future 16 Feb - Sustainability and obligations to future generations. ppt video here - see webct website for password ppt from guest speaker
Film show - Food Inc. - Who decides what we eat?
(#) World hunger - Do we have a duty to help? (9 Mar, 12 Mar) ppt
Legalizing drugs - Freedom and harm ppt
The aesthetics of food - Can food be art? ppt
(#) Consciousness - Can science explain subjective experience? (9 Apr, 13 Apr) ppt
Foodfest: A food fair and exhibition - Wed 20 Apr from 12:30-2pm
Written exam (date to be confirmed)
(#) - Lectures given by Dr. Max Deutsch. (g) Guest lecture. All other lectures by Dr. Lau.
Readings
There is no course text and individual readings will be assigned for each lecture. Required readings will be marked with [*].
You should go through these online tutorials about argument analysis.
Assessment