Readings
Garson, James. Connectionism. The Stanford Encyclopedia of Philosophy. stanford:connectionism.
Gary F. Marcus (2001). The Algebraic Mind : Integrating Connectionism and Cognitive Science MIT Press. isbn:0262133792
David Chalmers. (1990). Syntactic Transformations on Distributed Representations. Connection Science, 2, Nos 1 & 2, 53-62.
van Gelder, T. J. (1999). Distributed versus local representation. In R. Wilson & F. Keil (Eds.) The MIT Encyclopedia of Cognitive Sciences. Cambridge MA: MIT Press, 236-8.
Ramsey, W., Stich, S. P., & Garon, J. (1991). Connectionism, eliminativism, and the future of folk psychology. In W. Ramsey, S. P. Stich, & D. E. Rumelhart, Eds. (1991). Philosophy and connectionist theory. Hillsdale, New Jersey: Lawrence Erlbaum Associates.
Fodor and Pylyshyn
Is connectionism an alternative to LOT?
Some possibilities
Connectionism is a theory at the hardware level. It tells us how classical cognitive architectures are neurally implemented.
Connectionism tells us how a classical architecture is implemented by connectionist networks at a lower level of algorithm and representation.
Connectionism denies the existence of a classical architecture. The architecture at the level of algorithm and representation is a connectionist one.
Connectionism is a theory at the level of algorithm and representation. But the correct cognitive architecture is a hybrid one that includes both classical and connectionist architectures.
Regarding scenario #1
See the discussion in Crick, F (1989). The recent excitement about neural networks Nature, 337, 129-132. doi:10.1038/337129a0
Most connectionist networks are biologically unrealistic in many ways.

Neural connections are either excitory or inhibitory, but not both.
Many training rules are biologically unrealistic. For example, back propagation does not scale well, and cannot deal with one-shot learning.
Real neural networks may have lots of recurrent connections, unlike feed-forward networks.
Regarding scenario #2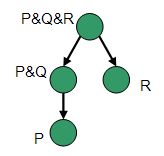 Connectionist representations: localist vs distributed.
Localist representation - one node for one meaning. Can it deal with systematicity and productivity?
Distributed representations
Terminology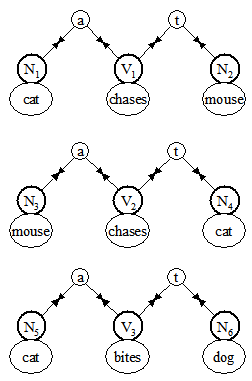 van der Veldea & de Kamp. Neural blackboard architectures of combinatorial structures in cognition. Behavioral and Brain Sciences
Distributed memory in Ramsey, W., Stich, S. P., & Garon, J. (1991).
Network architecture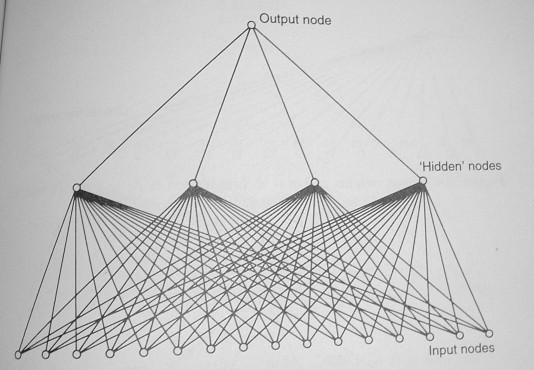 Input representations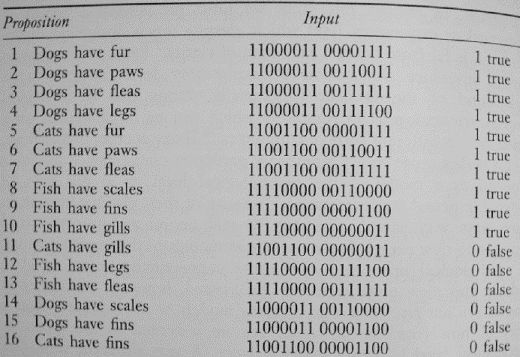 Connectionism: friend or foe?
Regarding scenario #3
Distributed representations are powerful and useful. But can they explain cognition without LOT?
Objection #1: Unstructured distributed representations cannot explain systematicity.

See Chalmers (1990) for a reply.

Objection #2: Where do distributed representations come from? (e.g. RSG model, RAAM)
Objection #3: LOT needed to explain free transformation in central cognitive processes (e.g. conscious thoughts).
Compare: "Where do zip files come from?", "How can you change one file in a zip archive without changing others?"
Regarding scenario #4
An example of a hybrid approach - LOT in working memory vs unstructured representations in long-term memory.
Is this an example of LOT?